We've been excited about this one as we can now offer a matching rear 310mm disc to the VW Golf Clubsport S 340mm front brake disc. Not only that, but we have also introduced an alternative to the 340mm front brake disc if you don't want the cost of the OE disc but still want a high quality, high performance drilled brake disc. here's some details: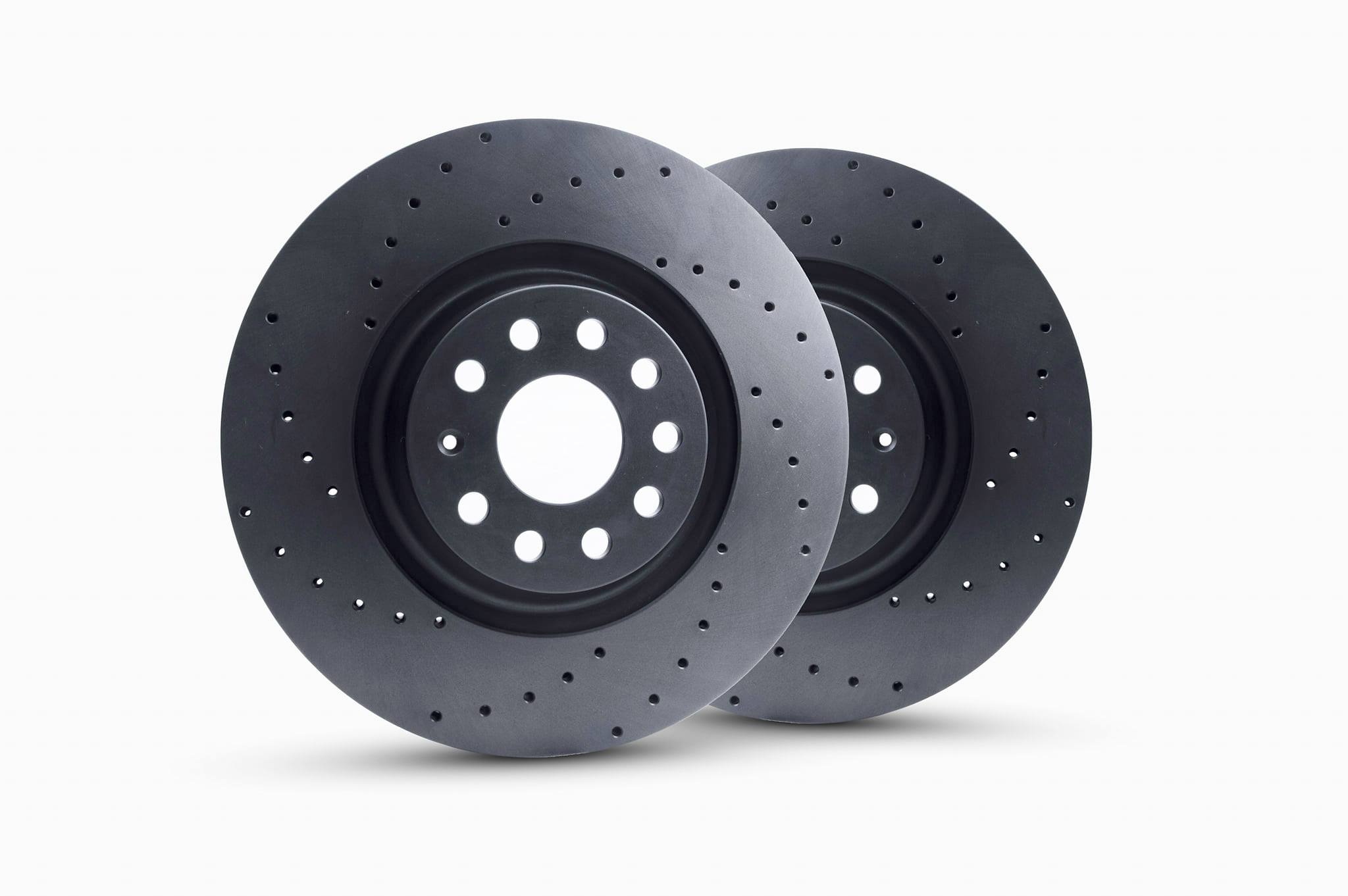 VBT drilled brake discs are designed and manufactured to the highest quality to help improve braking performance. The placement of each perforation is not just aesthetic - they are designed to maximise performance even in the poorest of weather conditions due to their excellent ability to expel water. They also offer improved bite characteristics due to better friction coefficiency. On top of all this, they have a durable anti-corrosive coating to keep them looking great for longer.
So to summarise:
Maximum performance in extreme braking conditions
Improved wet weather performance
Improved friction coefficiency
Excellent bite characteristics
Anti-corrosive coating
These are in stock now, so you can buy directly or through any of our dealers.